Skip Navigation
Website Accessibility
Grace Sewing Machines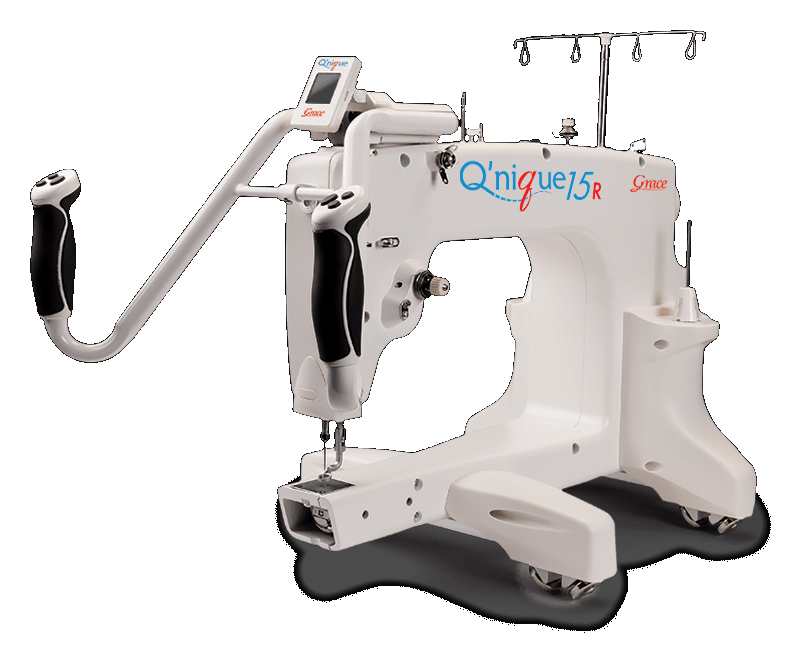 The Q'nique models by The Grace Company offer the finest mid-arm and long-arm quilting machines on the market. These amazing sewing machines revolutionize how machine quilting is done today. The Q'ique machine quilter line comes in a variety of sizes and styles to fit any budget.

Already have a Q'nique sewing machine? Come in to see the optional accessories available to use with these machines and how they will improve your quilting techniques.
Jones Sew & Vac in Boise, Idaho Falls, and Pocatello are authorized Grace dealers, bringing you the entire catalogue of everything Grace offers. Join the fun today!

Q'nique 15M Sewing Machine



Q'nique 15R Sewing Machine



Q'nique 15SD Sewing Machine


Q'nique 21 Sewing Machine



Continuum Machine Quilting Frame (available in 2 sizes)



SR2 + Machine Quilting Frame


Click to view and print
Are you ready to own an amazing Q'nique long-arm quilting machine? Want to take create large and beautiful quilts and projects your friends and family will treasure for years?

Then don't forget to download our coupon for an additional 10% trade-in value when you bring us your old machine and trade it in towards the purchase of a new one. The coupon is free to download, too!